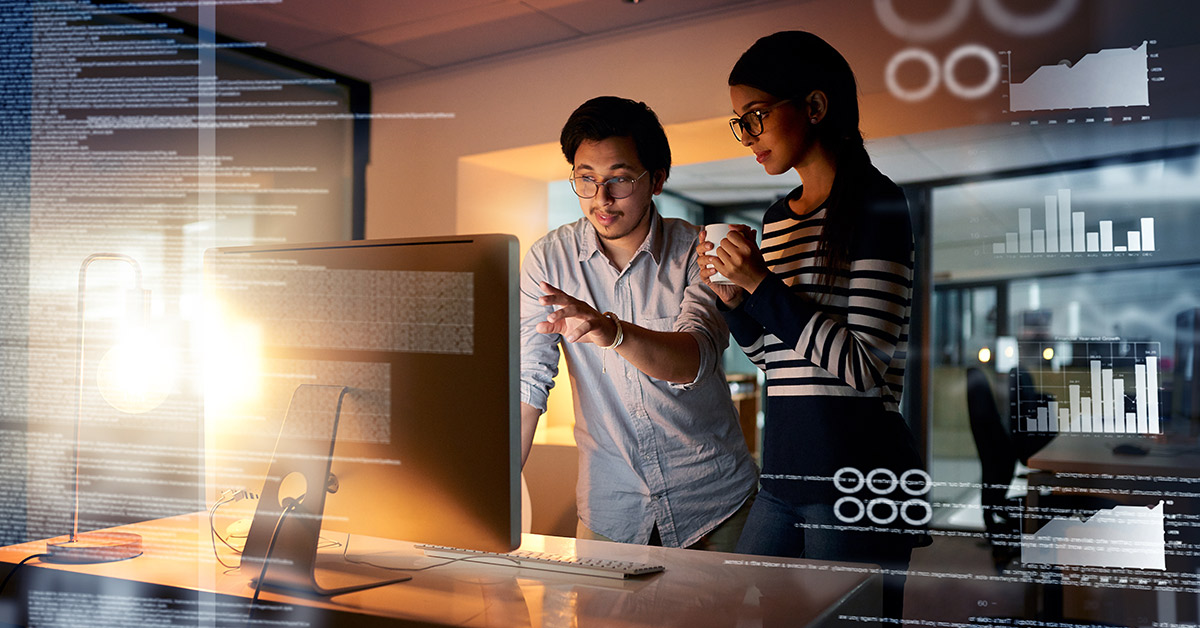 February 23, 2023
Why Multifamily Marketing Managers Should Build Organic Search Engine Optimization
As an industry provider, there is nothing like getting a notice that your services are being terminated due to a management change, it means you may either lose or gain a new customer. You make the call, pitch your services, along with the history of statistics for the property they will soon be taking over. Then you get the pushback they use a different approach across the properties they manage, which is certainly a ground zero approach. In this case, we are talking about marketing, and the new marketing managers' thoughts of what they were doing, is only that of a superficial website change.
Welcome to the twenty-first century, a place where websites are so much more than a pretty picture, especially in the multifamily housing space. We internally equate them to a hybrid of running an airline, with pricing, availability, an array of options for seats, destination, and of course, buying a ticket, or in our case applying for that unit. We then bundle that scenario with how savvy online merchants drive traffic, through pushing content on their website and social channels, all while building a large digital footprint. It makes perfect sense - but not all visions are understood.
The Power of Organic Search
Organic search results are those unpaid listings that appear on a search engine based on factors such as relevance to the user's query, inbound links, and valid optimization efforts, such as strong and relevant content. Although paid advertising provides instant results, organic search strategies provide beneficial long-term results. Organic search traffic is the first source of visits for most sites and is a critical component to higher conversions. As building a strong and consistent lead funnel is the key to leasing apartments, a content producing website is the ultimate marketing machine.
As renters searching for apartments continually narrow their search results as they focus down into an area and price range of interest, focusing on a wide variety of content can create niche rankings that can become highly valuable. Niche content can also create featured snippets, which are displayed above the regular organic search results. Featured snippets outrank standard list results, they often are referred to as "position zero," which provide users with a direct and brief answer to their query. As apartment marketing is a long game, investing in an organic search strategy is powerful.
The Kingdom of Content
In the world of digital marketing, search engine optimization is a vital component for any business that wants to gain visibility and attract customers through organic search. The heart of any successful search engine position strategy is content. Search engines like Google use complex algorithms to determine the relevance and authority of web pages, and content is a critical factor in both. High-quality content that is well-written, original, informative, and engaging is proven to rank well in search results. Creating relevant content is key to the kingdom of organic search results.
Producing high-impact content has been proven to be effective in promoting customer engagement, enhancing your online presence, and establishing your place in the market. Unlike traditional marketing methods, content marketing that is built into your website through blogs builds more web pages, which over time creates a large digital footprint. That content plays a larger role than any of the items on your extensive digital marketing checklist, as it brings diversity and scale to an otherwise static website through expanding metadata, title tags, and attracting valuable backlinks.
Leveraging Social Media Automation
Social media has undoubtedly become a powerful tool to connect with target audiences and promote brands. But did you know that you can leverage social media to boost your search engine rankings and attract more traffic to your website? Through sharing your blog content from your website, you not only boost your online visibility, but also create high-quality backlinks through interlinking your post back to your website. The value in maintaining active profiles on various social media platforms such as Facebook, Twitter, and Instagram increase your appearance in search results.
As managing multiple social media profiles can be time-consuming and requires significant resources, automating social media posts had been proven to be highly valuable. One of the primary benefits of automating social media posts is consistency. Through automating posts, you can maintain a consistent posting schedule, and ensure that followers always have fresh content to engage with. Automating social media posts can improve efficiency, streamline activity, and make it easier to manage multiple profiles, all while pulling the burden off staff to maintain these distribution channels.
The Consistent Conclusion
What most marketing managers do not realize is that content is the key to your website's organic search results, and the value of consistently posting content yields the highest return on investment against any other marketing channel. In analyzing data across websites that are leveraging content marketing, we see a minimum of forty-percent increase in leads, versus those that do not. This is a significant piece to the puzzle, especially since apartment marketing never sleeps.
Back to where we started, those transitioning properties had websites that exceed 300-pages each, all through leveraging content. The monthly leads for each property approached half the number of units the property had in total, over 10x the number of vacant units. Blog views were running 25% of the site traffic, and social media click-throughs exceeded the number of units. Over 92% of the site traffic was coming in through Google via organic search. The new direction the marketing manager decided to implement includes a new 10-page website, pay-per-click ads, geo-fencing, and utilizing paid listing services. The costs, over 20 times what organic traffic was being acquired for, which is certainly a different, more costly approach. So much for just a superficial website change.
With market conditions impacting profitability, now is the perfect time to build a strong organic search engine presence. Equipping your apartment community with a user-friendly ADA certified website, automated social media postings, automating listing syndication, and having a well-executed content marketing strategy are the keys to becoming less dependent on buying pricy ads and listings when you encounter market changes. Looking to accomplish these goals without the massive costs of hiring a marketing team? Learn how 365 Connect's integrated automated marketing platform can accomplish your goals at a fraction of the costs.